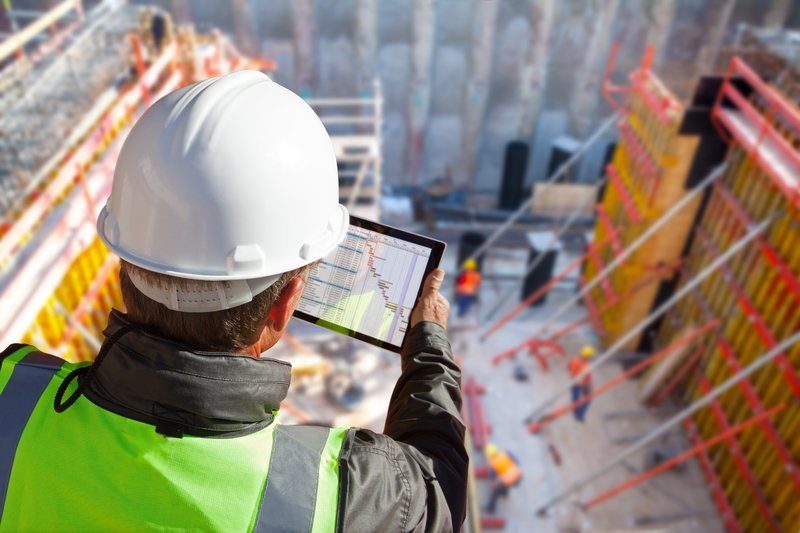 Architectural supervision is one of Kazmintech Engineering's core engineering services, which is aimed to harmonization of customer's investment concept production and design solutions.
The company has experts specially assigned to architectural supervision and possessing practical experience in the field of designing and construction supervision as design engineers and employees of construction companies. Specialization of Kazmintech Engineering in designing of high criticality industrial facilities and its continuous real presence at industrial complex sites are the supplementary reason of absolute knowledge and application of construction codes by our experts.
Our specialists will ensure compliance of construction and installation works with design solutions and assist the customer to provide knowledgeably substantiation and support to his position before contractors and suppliers of equipment and materials. The company also has employees with qualifications of architectural supervision experts that enables Kazmintech Engineering to execute architectural supervision of other companies projects given their refusal or empowerment of the customer.
It is common knowledge that the construction companies frequently deviate from requirements of design and estimation documentation without a reasonable basis, and quality control assured by architectural supervision provides the customer with a guarantee of fulfillment of all requirements included into design documentation.
Arrangement of architectural supervision in real practice suggests clarification at the construction site of certain aspects related to implementation of engineering solutions, and prompt cooperation through the answers to unexpected questions arising in the course of construction, or through advisory support, if the the approved documentation and decisions made require any adjustments.
We act as a reliable and technically competent partner rendering the assistance to the customer in resolution of both back-burner issues, and more ambitious tasks resulting in changes of the process of construction and significantly modifying the approved design and estimate documentation.
---

Mining facilities
- design of the mining enterprises, since a stage of production schedules and the preliminary feasibility study (PFS) and to a stage of construction documentation:
- opening of the field;
- systems of working off;
- rudovydachnykh of complexes;
- ventilation systems of mining operations;
- water-removing complexes;
- betono-stowage complexes;
- automation of mining technological processes;
- participation in design of construction of mines

Concentrating production
- design of all concentrating repartitions: crushing, crushing, flotation, condensation, filtration, reverse water supply, tail economy;
- engineering infrastructure, it is administrative - household complexes and warehouse economy;
- we solve problems of concentrating production at various stages, incorporating the employees having big production and research experience in enrichment and hydrometallurgy;
- release of design documentation on the non-standard equipment

Metallurgy
- design of the enterprises which are releasing: zinc, lead, copper, gold, silver, sulfuric acid;
- experience of design in the constrained conditions of the operating productions;
- we carry out design support of the current activity of the metallurgical enterprises;
- release of design documentation on the non-standard equipment

Mechanical engineering
- release of design documentation of not standardized equipment;
- design of the enterprises of mechanical engineering

Power economy
- design of an electric part and automation of all power process of production, up to 10 kV

Infrastructure facilities
and activity
- design of systems of water cooling, compressed air, supply of oxygen and nitrogen of fuel environments, pipelines, gas flues;
- warehouse economy;
- administrative and household complexes

Nature protection
design
- Before EIA;
- EIA

Works in the
area industrial safety
- declaration of safety