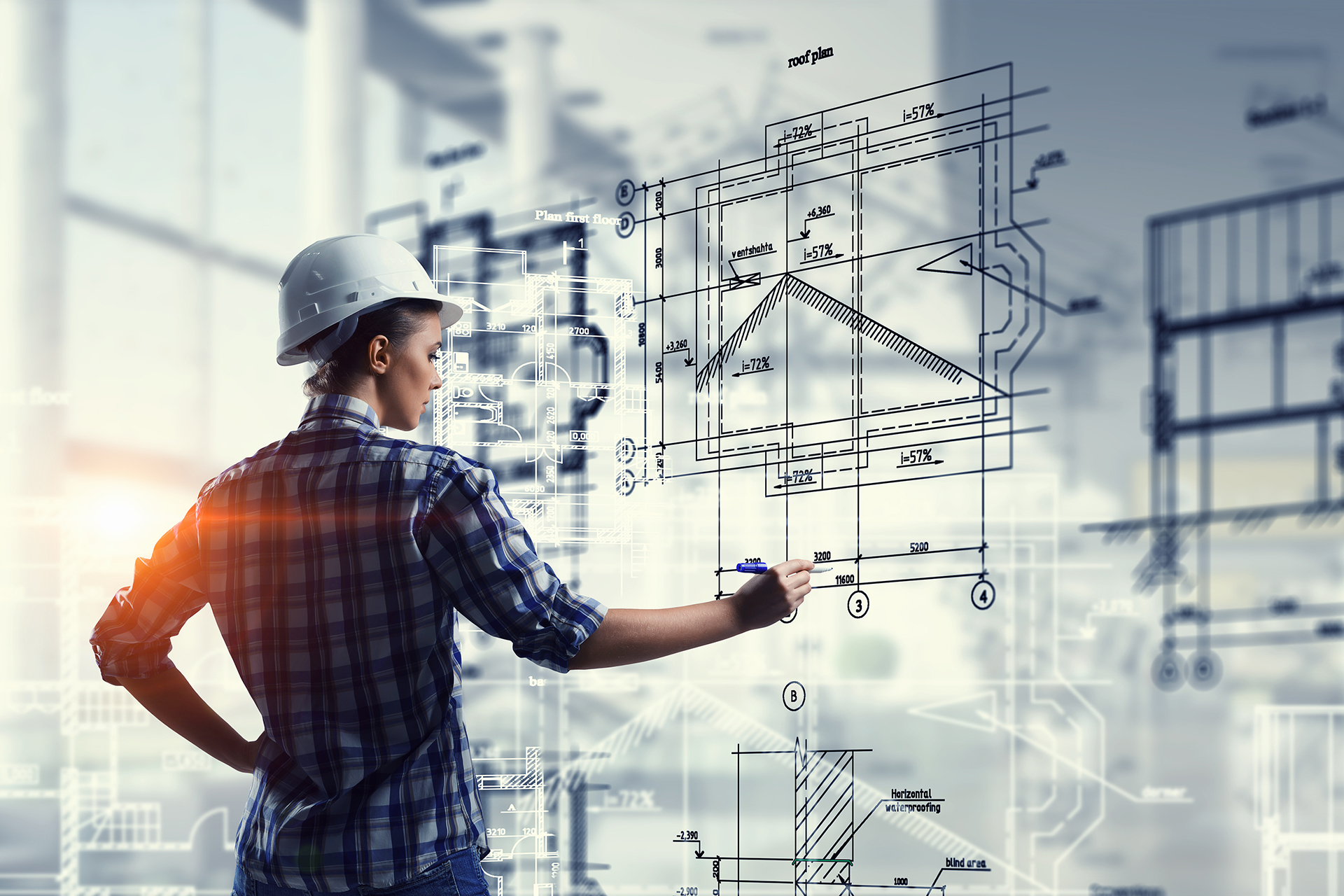 We develop complex and detailed design documents with various range and depth for our customers. Our skill level is based on a long-term in-depth specialization in design documents for mining of solid minerals (mines, concentrators, metallurgical complexes.)
Our package of services includes all types of works required for the customers:
Process procedures;

Pre-feasibility study (PFS), Feasibility Study-FS;

Open-cast and underground mining of solid minerals (mines and pits, mine development and capital development operations);

Mining and processing (ore crushing and grinding. screening, separation and classification, gravity concentration, magnetic separation and flotation, filtration, thickening and drying);

Non-ferrous, ferrous and noble metallurgy (pyrometallurgical and hydrometallurgical and electrometallurgical stages);

Construction in various economic sectors, including heavy industry and consumer goods industry, machinery and energy industry (new construction, modernization and reconstruction, suspension and post-utilization);

Environmental protection and industrial safety.
Design documents developed by our company fully satisfy all requirements and standards of industrial safety, occupational health and safety, environmental protection, and comply with current technical and operating standards and regulations.
Our engineers possess significant experience and extensive knowledge and apply them in combination with the latest evaluation and design tools. We use continuously updated licensed software (its list is extended permanently):
calculation software: APM VinMachine, SCAD Office, ФОК Комплекс, Фундамент, Мономах САПР, ЛИРА САПР ПРО, Teploov, Ventsim Visual Advansed, Fireguard 3;

graphics software: AutoCAD, Compas, Autodesk AutoCAD CIVIL 3D, Autodesk Inventor Professional, GeoVIA Surpac, Building Design Suite Premium, Autodesk Navisworks Manage, CorelDraw Graphics Suite X6, SDDC GraphiCS version 7/8, RasterArts, Deswik;

cost estimating: АВС-4;

work planning: MS Project;

design process ( design and estimate documentation management system with shared data medium): VitroCAD.
Our specialists will provide competent approval and support of projects in authorized government agencies and expertise companies in order to reduce any possible risks and delays.
---

Mining facilities
- design of the mining enterprises, since a stage of production schedules and the preliminary feasibility study (PFS) and to a stage of construction documentation:
- opening of the field;
- systems of working off;
- rudovydachnykh of complexes;
- ventilation systems of mining operations;
- water-removing complexes;
- betono-stowage complexes;
- automation of mining technological processes;
- participation in design of construction of mines

Concentrating production
- design of all concentrating repartitions: crushing, crushing, flotation, condensation, filtration, reverse water supply, tail economy;
- engineering infrastructure, it is administrative - household complexes and warehouse economy;
- we solve problems of concentrating production at various stages, incorporating the employees having big production and research experience in enrichment and hydrometallurgy;
- release of design documentation on the non-standard equipment

Metallurgy
- design of the enterprises which are releasing: zinc, lead, copper, gold, silver, sulfuric acid;
- experience of design in the constrained conditions of the operating productions;
- we carry out design support of the current activity of the metallurgical enterprises;
- release of design documentation on the non-standard equipment

Mechanical engineering
- release of design documentation of not standardized equipment;
- design of the enterprises of mechanical engineering

Power economy
- design of an electric part and automation of all power process of production, up to 10 kV

Infrastructure facilities
and activity
- design of systems of water cooling, compressed air, supply of oxygen and nitrogen of fuel environments, pipelines, gas flues;
- warehouse economy;
- administrative and household complexes

Nature protection
design
- Before EIA;
- EIA

Works in the
area industrial safety
- declaration of safety