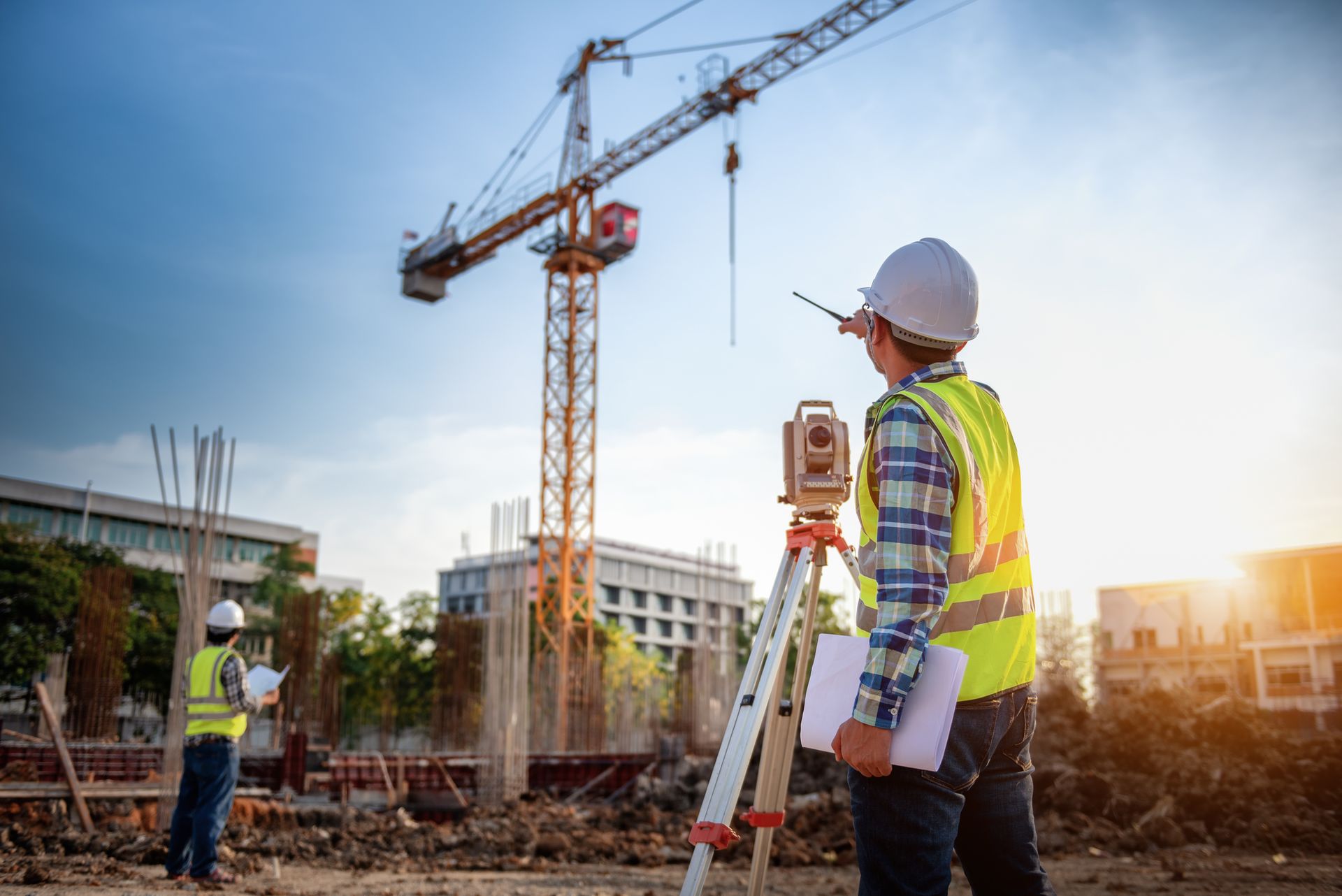 Kazmintech Engineering has been accredited in accordance with current legislation of the Republic of Kazakhstan for the right of rendering the engineering services related to technical supervision in complex technical and processing facilities with the criticality rating 1, and for the right of rendering the services of architectural, town planning and construction project management.
Within the scope of technical supervision, we perform expert and inspection activities, which can assure: the quality of construction works and their compliance with rules and regulations, use of project provided materials and equipment, observance of construction periods and project budget.
Technical supervision is taken at all phases of construction and installation works, nonetheless, Kazmintech Engineering is ready to plug into technical supervision at design and estimation documentation development phase by means of external audit of design documentation and drawing up recommendations enabling, in some cases, reduction of construction cost and significant time-saving by optimization of works and early exception of designing errors and inconsistencies.
Our expert team will ensure competent supervision of all kinds of repair and construction operations, assembly of equipment, engineering systems and communications. Particularly, we will provide construction process monitoring and construction supervision, regulate activities of building contractors; in case if any errors and inconsistencies are identified, we will verify correctness of works and compliance of materials and equipment with the design and estimation documentation.
Our experts will assist you in development of optimum alternatives for problems resolution (selection and replacement of materials, enforcement of structures), and ensure preparation of all necessary executive documentation by the contractor.
We use only up-to-date industrial gages in order to ensure highest possible degree of performance and material control. Technical supervision service applies in its routine activities the concrete strength testers, laser rangers and circumferentors, total stations, dew point meters, welded seam testers and ultrasonic thickness gauges.
Every day, our experts perform the following tasks at the construction sites:
work quality improvement (observance of techniques, rules and regulations);

quality control of materials used (verification of certificates, laboratory testing of samples, storage precautions);

construction documents accuracy control (thus enabling the customer to monitor irregularities in the construction techniques and facilitating subsequent facility commissioning);

construction period monitoring (exception of work schedule delays);

cost reduction (monitoring of chargeable scope of works, control of compliance with cost of works and materials).
Technical supervision with Kazmintech Engineering means assurance of contractor's compliance with construction standards and regulations, construction periods and expenditure control.
---

Mining facilities
- design of the mining enterprises, since a stage of production schedules and the preliminary feasibility study (PFS) and to a stage of construction documentation:
- opening of the field;
- systems of working off;
- rudovydachnykh of complexes;
- ventilation systems of mining operations;
- water-removing complexes;
- betono-stowage complexes;
- automation of mining technological processes;
- participation in design of construction of mines

Concentrating production
- design of all concentrating repartitions: crushing, crushing, flotation, condensation, filtration, reverse water supply, tail economy;
- engineering infrastructure, it is administrative - household complexes and warehouse economy;
- we solve problems of concentrating production at various stages, incorporating the employees having big production and research experience in enrichment and hydrometallurgy;
- release of design documentation on the non-standard equipment

Metallurgy
- design of the enterprises which are releasing: zinc, lead, copper, gold, silver, sulfuric acid;
- experience of design in the constrained conditions of the operating productions;
- we carry out design support of the current activity of the metallurgical enterprises;
- release of design documentation on the non-standard equipment

Mechanical engineering
- release of design documentation of not standardized equipment;
- design of the enterprises of mechanical engineering

Power economy
- design of an electric part and automation of all power process of production, up to 10 kV

Infrastructure facilities
and activity
- design of systems of water cooling, compressed air, supply of oxygen and nitrogen of fuel environments, pipelines, gas flues;
- warehouse economy;
- administrative and household complexes

Nature protection
design
- Before EIA;
- EIA

Works in the
area industrial safety
- declaration of safety